The World eSports League is an international eSports competition where everyone can join in.
100+ Nations, Global Network
The world's best eSports players participate in the World eSports League under the accreditation of the International Esports Federation (IESF), which had reached more than hundred (100) member nations around the world.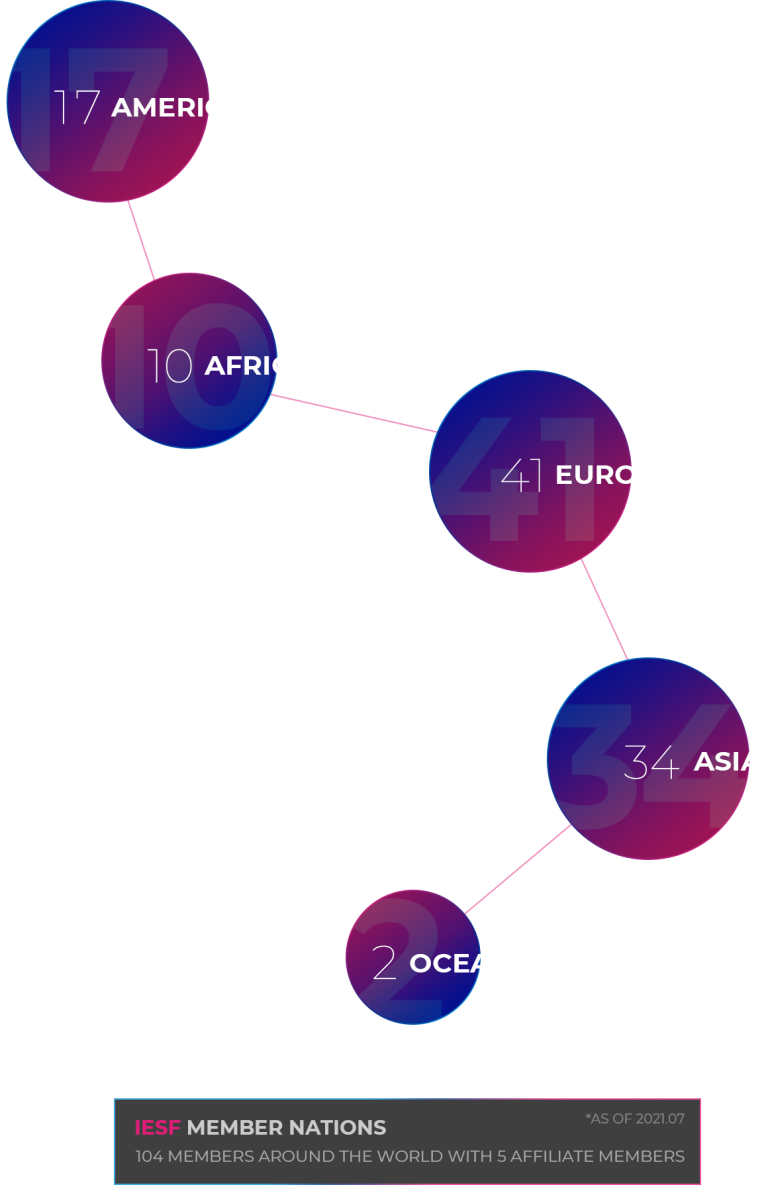 The World eSports League will comprise of three phases; national tournament, regional tournament and Global Final.
The players placed first in each nation qualify for the regional tournaments, and the winners of the regional tournaments compete for places in the WSL Global Final.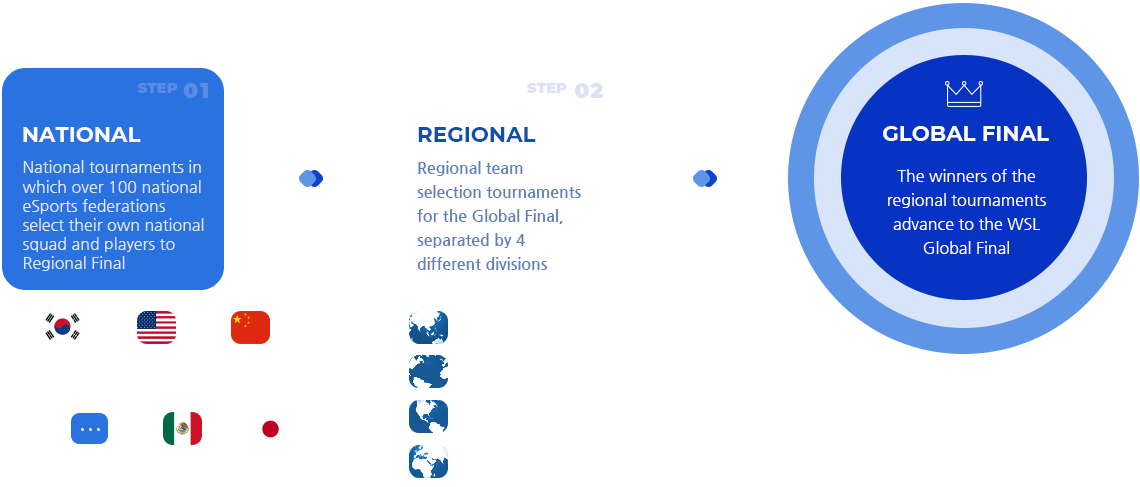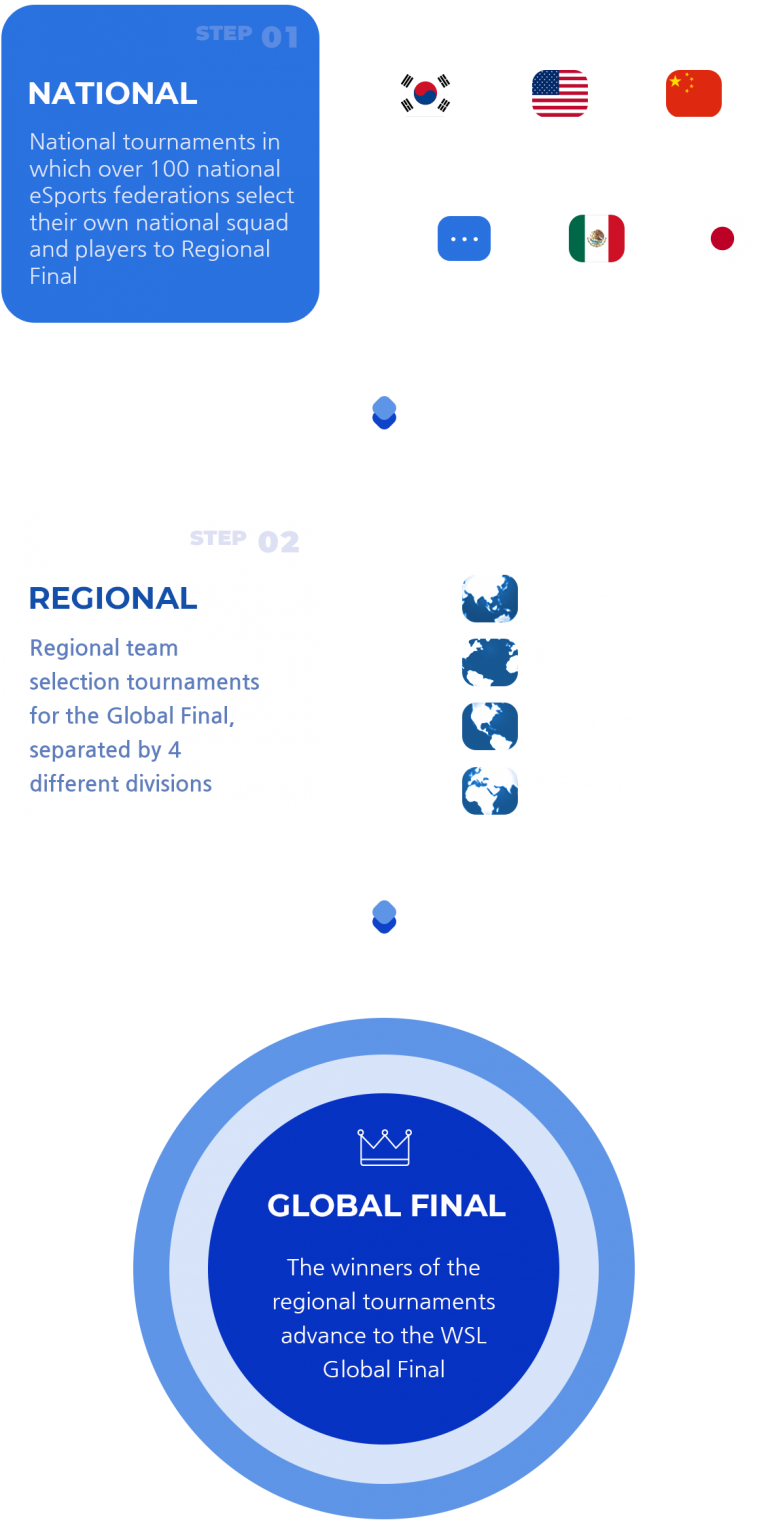 The World eSports League supports global online tournaments via an exclusive platform "PLAYPOT" which has multiple functions including WSL tournament bracket creation, abusing player prevention, personal record management, etc.